Front Magazine FRONT Issue 135 - Front Issue
- Price: $23.99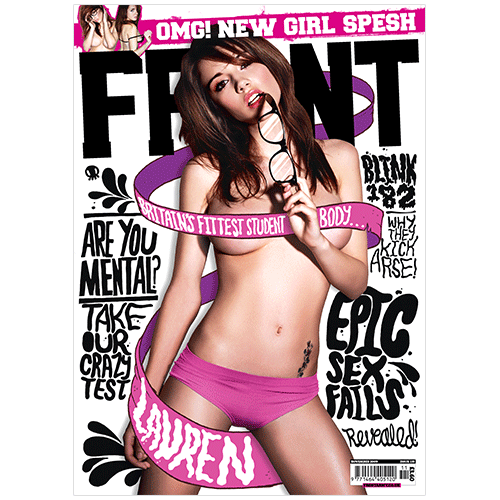 Select Product Size
Price: $23.99
Approximate dispatch time: 2-14 Days
Do you like this item?
Front Magazine - FRONT Issue 135 - Front Issue
Customers Who Bought This Item Also Bought
Product Details for Front Magazine - FRONT Issue 135 - Front Issue
November 2009: We get asked a lot of questions here at FRONT, such as `how do you get even more mind-blowing as the months go by?` and `how did you get in my garden?`
The answer to the first question is that we always feature the sexist girls known to mand and beast, like Lauren for example. Her `back to uni` shoot in this issue is so sexy that we were given an official caution by the sex police.
The rest of the magazine is amazing too. There`s an immense Blink 182 feature, a sick-ass fashion shoot with Emo dudes Attack!Attack! plus exclusives with Cancer Bats and `worlds nicest party-boy` Andrew WK. Oh, you can also take our test to find out if you`re mental, get ideas for last minute Halloween costumes, and marvel at the general superness of our usual mix of girls, bands and other cool stuff.
It`s all good, we tell ya!
More Items from Front Magazine