Front Magazine FRONT MAGAZINE ISSUE 178 - Special Edition - Front Issue
- Price: $8.99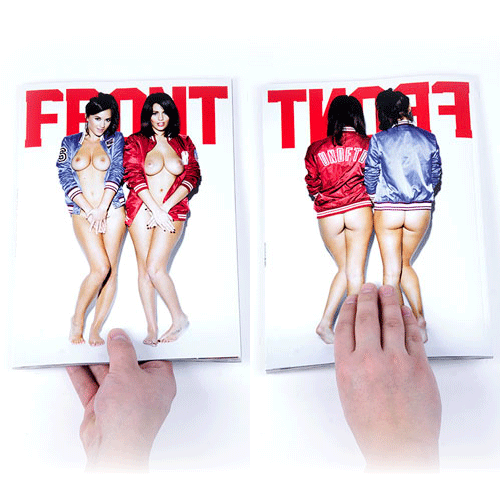 Select Product Size
Price: $8.99
Approximate dispatch time: 2-14 Days
Do you like this item?
Front Magazine - FRONT MAGAZINE ISSUE 178 - Special Edition - Front Issue
Customers Who Bought This Item Also Bought
Product Details for Front Magazine - FRONT MAGAZINE ISSUE 178 - Special Edition - Front Issue
Hoooooolyyyyyy shiiiiiit! Keeping our constant all-round radness on a roll
for 2013 is FRONT 178 which is so outlandishly amazing it will rip your face
off and make sweet love to your eyes if you're into that kind of thing.
Here's just a sample of what you're going to be wrapping your peepers
around

- The DON BROCO boys invite us into their Handsome Boy Modelling School.
- We talk to Brendon Small, the creator of METALOCALYPSE about the songs
that shaped him.
- The awesomely alt REBECCA CROW returns to FRONT, and it's fucking
incredible.
- PURE LOVE talk about their debut album and how great it is to be happy for
a change.
- We give BURY TOMORROW a hair-raising experience and give you tips for your
do.
- Bones Brigade's STEVE CABALLERO shares his wisdom on how skateboarding has
changed.
- We introduce you to the blonde bombshell, KELLY.
- TAME IMPALA's Kevin Parker reveals what it's like to be the mastermind of
one of the world's coolest bands.
- We find out what it will be like to have SEX IN THE YEAR 3013. It's
different.

This super-limited double-sided cover is something we've never done before,
allowing you to see Rosie and Holly from both front and back. It's as close
to having magic powers as you can get while reading.
More Items from Front Magazine